The Off-Leash-dog park is located on the north side of the Warren G. Magnuson Park.
The story of Magnuson Park is one of a tremendous gift to the public that became the target of a large number of interest groups. Soon after the Sand Point Naval Air Station was deactivated on June 30, 1970, the Seattle City Councilwoman Jeanette Williams (1914-2008), wanted to change the park for recreational use. The aviation issue went to two public votes. It was first supported in a King Countywide advisory vote on September 17, 1974. It was then rejected in a Seattle vote on November 5 of the same year. Despite continued legal action by the aviationists, plans for the park went ahead.
While 100 acres of the naval property became Western Headquarters of NOAA, the remaining 195.6 acres was planned out as a city park.
On December 26, 1975, the park was dedicated as Sand Point Park. It was renamed Warren G. Magnuson Park -- an unusual move since Magnuson was still living -- and opened officially on May 29, 1977.
Dog owners had long argued the need for off-leash areas in Seattle parks. The Parks Board had ruled against such areas in 1985, but pooch owners and their advocates carried on doggedly. Finally, in 1996, the City Council agreed to a year-long trial period for seven off-leash areas, including one in Magnuson Park. The Magnuson Off Leash Area became a permanent site in 1999.  The Magnuson Off Leash Group was formed that year to steward the park.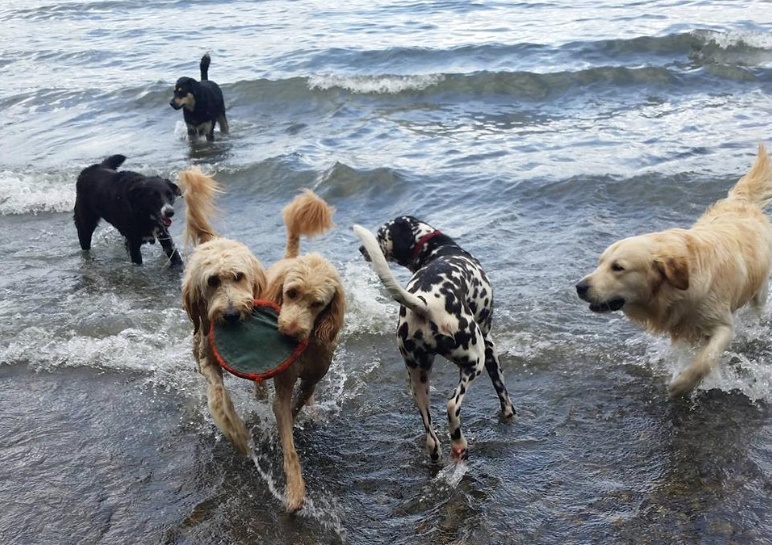 On September 20, 2004, Seattle Mayor Greg Nickels presided to rededicate Magnuson Park as expanded to include the entire Sand Point Historic District. The ceremony recognized the expansion and the naming of the entire enlarged park after the late Senator Warren G. Magnuson.
Off-Leash Dog Area Guidelines
Well behaved animals are welcome! Ill-behaved animals (and humans) should be left at home.
Please clean up after your dog. Bags are available throughout the park.
When off-leash, dogs must be under control and in sight at all times.
Stop bothersome behavior immediately.
Dogs that exhibit dangerous or aggressive behavior: biting, fighting and excessive barking are not allowed.  You are liable for damage or injury inflicted by your dog.
Females in heat are not allowed in off-leash areas.
Unneutered males or puppies under 6 months are discouraged from using the park.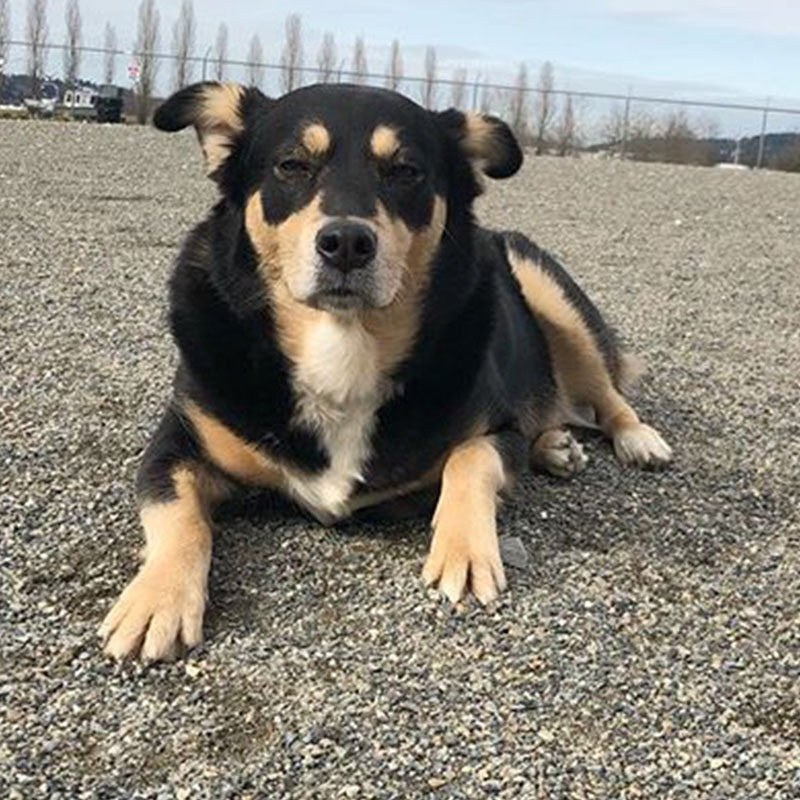 No choke or prong collars! These can get tangled with the collars and leashes of other dogs during play and can harm your dog.
Small and shy dogs might do best in the fenced small/shy dog area of the park.
You must closely supervise young children.
No bicycles or running within the off-leash area.
Keep your dog from digging holes.
Be respectful of all users of the off-leash dog area.
Public opinion is based on the behavior of you and your dog.  The success of our off-leash dog area depends on what you do!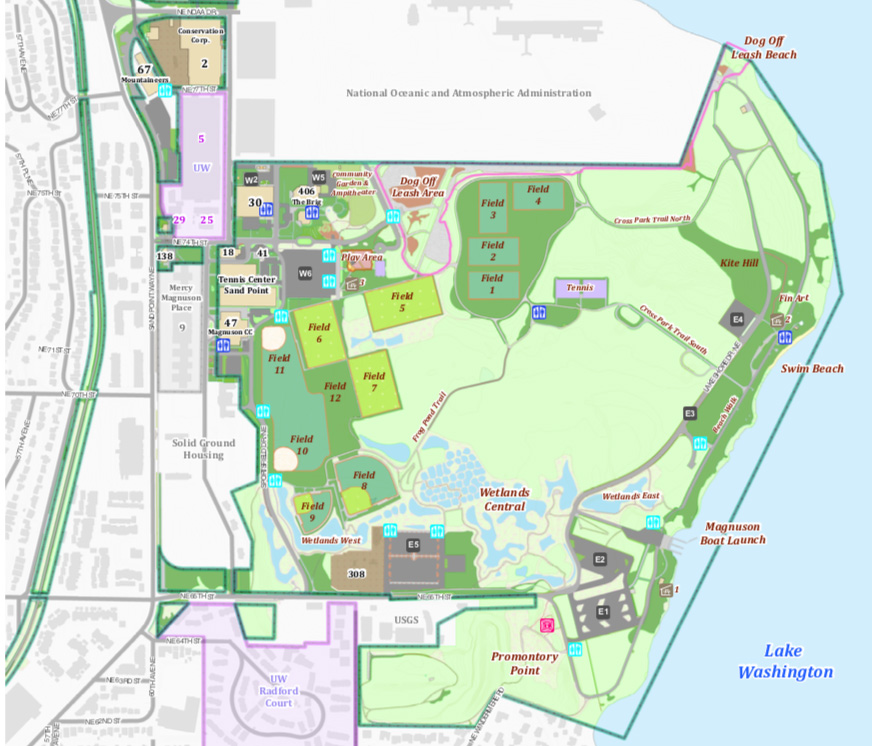 Would you like to help? We have lots of amazing volunteer opportunities! Contact us via email: [email protected]
Have a suggestion? Is there something you'd like to see at the park?